Welcome to Shri Krishna Vrundavana Temple
We provide opportunities to participate in daily poojas and Hindu spiritual activities.
Our scholarly priests are available for performing Hindu dharmic rituals at the temple or homes of devotees.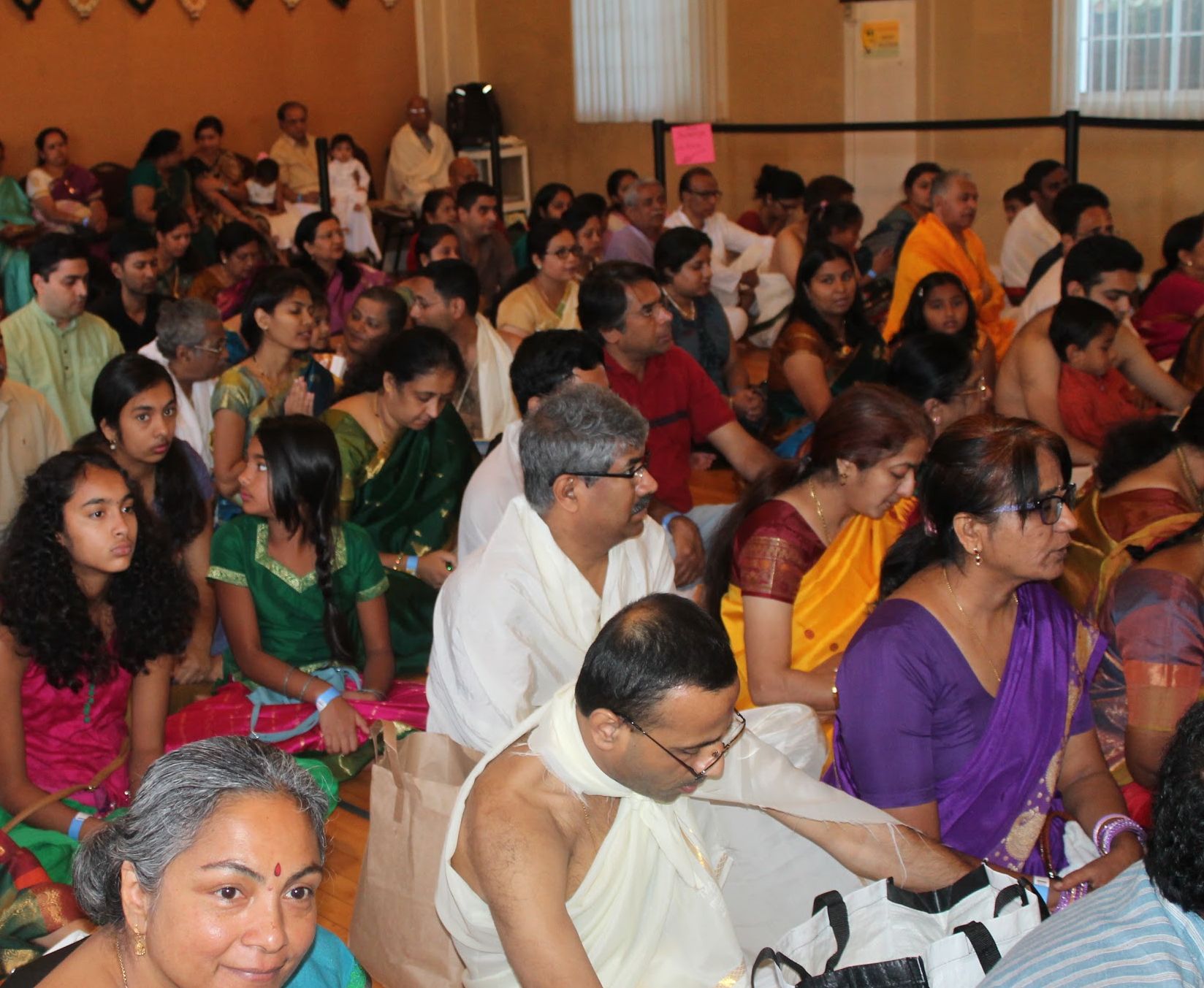 The Temple
Shri Krishna Vrundavana is one among the 6 branches of Udupi Puthige Matha in USA. Puja is offered thrice daily to Udupi Shri Krishna, Mukhyaprana and Shri Raghavendra Swamy.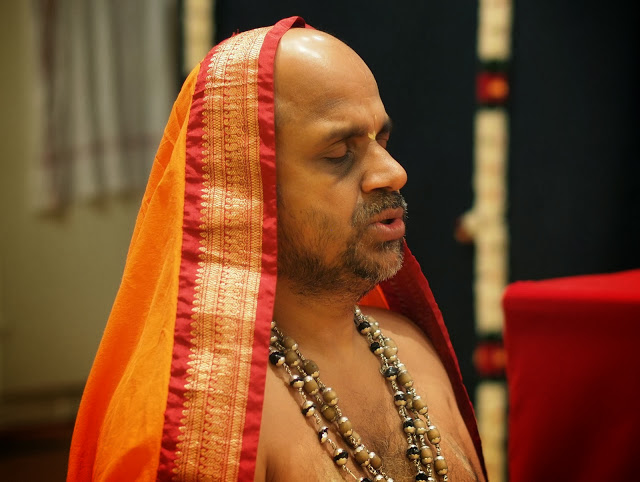 Swamiji
Shri Shri Shri 1008 Suguneendra Theertha Swamiji is the 29th pontiff of Udupi Shri Puthige Matha, one of the Ashta (8) Mathas started by Shri Madhwacharya.
Upcoming Events
Special Events
Dec 02 Mon
Subramanya Shashti
Ashlesha Bali 11.00am
Book Seva Online
Dec 07, Sat
Ekadashi
Samgra Shrimad Gita Parayana.
05 to 08.00 PM
Dec 08, Sun
Dwadashi Parana after 06.50am
Panchamrutha Abhisheka 6.00am
Book Seva Online
Dec 11, Mon
Poornima
Satyanarayana Pooja at 6.00pm
Book Seva Online
Dec 15 Fri
Sankashtahara Chathurthi Ganapati Homa at 08.00 am

Book Seva Online

Dec 16 Mon
Dhanu Sankramana
Dhanurmasa Pooja,
Hari vayusthuthi Punascharana Madhu Abhisheka Start 5.30 am.
Book Seva Online
Dec 21, Sat
Ekadashi
Day of Fasting
Dec 22, Sun
Dwadashi
Parane After 7.20 am
Dec 25, Tue
Amavasya Durga Lakshmi Pooja 6.00pm
Book Seva Online
Dec 28, Sat
Taratamya bhajane
6.30 PM - 7.30 PM
Download the bhajane document

Special Events
Dec 02 Mon Subramanya Shashti Ashlesha Bali 11.00am
Book Seva Online
Dec 07, Sat Ekadashi. Geetha Jayanthi.
Samgra Gita Parayana 05 to 08.00 PM
Dec 08, Sun Dwadashi Parana after 06.50am Panchamrutha Abhisheka 6.00am
Book Seva Online
Dec 11, Mon Poornima Satyanarayana Pooja at 6.00pm
Book Seva Online
Dec 15 Fri Sankashtahara Chathurthi Ganapati Homa at 08.00 am Book Seva Online
Dec 16 Mon Dhanu Sankramana Dhanurmasa Pooja,
Hari vayusthuthi Punascharana Madhu Abhisheka Start 5.30 am.
Book Seva Online
Dec 21, Sat Ekadashi Day of Fasting
Dec 22, Sun Dwadashi Parane After 7.20 am
Dec 25, Tue Amavasya Durga Lakshmi Pooja 6.00pm Book Seva Online
Dec 28, Sat Taratamya bhajane 6.30 PM - 7.30 PM
Download the bhajane document

Donate to Shri Krishna Vrundavana Temple
(SRCF is a 501(c)(3) non-profit, all donations are tax deductible)
Temple Timing and Schedule
Temple Schedule
Monday to Friday
Morning: 7.00am – 1.00pm
Evening: 5.00pm – 8.00pm
Saturday and Sunday
Morning: 7.00am – 2.00pm
Evening: 4.00pm – 8.00pm
Timing to call
Phone: (408) 416-3624/ (408) 416-3521
8.00am to 1.30pm & 5.00pm to 9.00pm
Pooja Schedule
Daily
7:00 AM – 8:30 AM Maha Pooja
NOON – 12:30 PM Madhyahna Pooja
7:00 PM – 8:00 PM Saayam Pooja
Weekly
Mon 7:00 PM Rudrabhisheka
Wed 7:00 PM Vishnu Sahasranaama
Thur 7:30 PM Raghavendra Sthothra
Sat 7:00 AM Panchamrutha Abhisheka
Monthly
Full Moon Day 5:30 PM Samoohika Shri Sathya Narayana Pooja
Every Sankashtahara Chathurthy Day 8:00 AM Ganapathi Homa
Every Amavasya Day 5:30 PM Shri Durga Pooja