Welcome to Shri Krishna Vrundavana Temple
We provide opportunities to participate in daily poojas and Hindu spiritual activities.
Our scholarly priests are available for performing Hindu dharmic rituals at the temple or homes of devotees.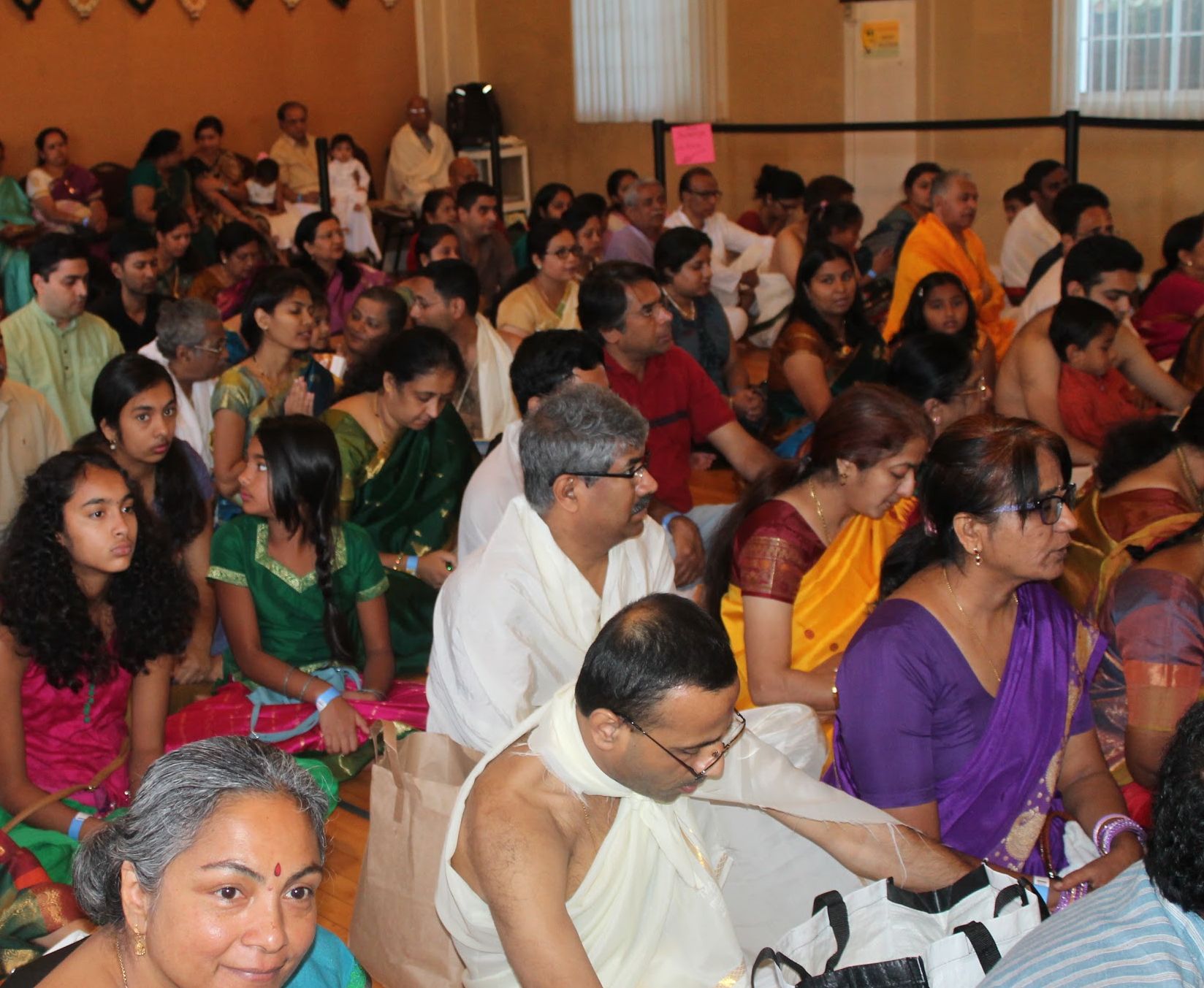 The Temple
Shri Krishna Vrundavana is one among the 6 branches of Udupi Puthige Matha in USA. Puja is offered thrice daily to Udupi Shri Krishna, Mukhyaprana and Shri Raghavendra Swamy.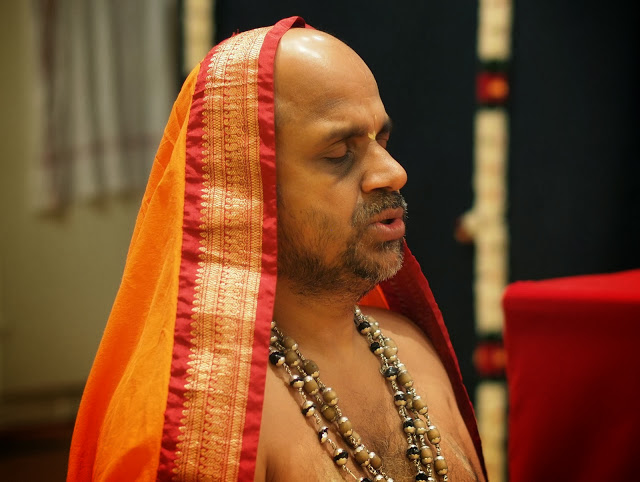 Swamiji
Shri Shri Shri 1008 Suguneendra Theertha Swamiji is the 29th pontiff of Udupi Shri Puthige Matha, one of the Ashta (8) Mathas started by Shri Madhwacharya.
Announcements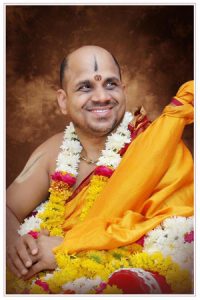 Dear  Devotees, 
We are blessed to announce that Paramapoojya  HH Shri 1008 Shri Sugunendra Teertha  Sripadangalavaru will be visiting San Jose, From 10/26/2019 to 10/30/2019 during this auspicious Deepavali.
Shrigalu will be performing Samsthana puje, tottilu puje and Asheervachana during his stay here. Devotees can take advantage of this opportunity to offer seva, witness the grand pooja and get the blessings. Since it is a short visit devotees can sponsor Samsthana puje, Tottilu puje and Padapuja at SKV.
PADAPOOJA can be performed  at the temple or at Home.
For more information and to schedule sevas, please contact Temple priests or  M.S. Sathya – Cell: (408) 887-0473 – mssn@yahoo.com. Please attend, offer seva and get the blessings of Samsthana deities, Lord Udupi Krishna and HH Shrigalu.
Upcoming Events
Special Events
Nov 07, Thu
Ekadashi
Day of Fasting
Nov 08, Fri
Dwadashi Parana after 06.40am
Uthana Dwadashi, Tulasi Vivaha 7.00pm
Nov 09, Sat
Dhathri Homa 10.30am
Book Seva Online
Nov 11, Mon
Karthika Poornima
Satyanarayana Pooja at 6.00pm
Book Seva Online
Nov 15 Fri
Sankashtahara Chathurthi Ganapati Homa at 08.00 am

Book Seva Online

Nov 22, Fri
Ekadashi
Day of Fasting
Nov 23, Sat
Dwadashi
Parane After 6.33am
Nov 23, Sat
Taratamya bhajane
6.30 PM - 7.30 PM
Download the bhajane document

Nov 26, Tue
Amavasya Durga Lakshmi Pooja 6.00pm
Book Seva Online
Special Events
Nov 07, Thu Ekadashi Day of Fasting

Nov 08, Fri Dwadashi Parana after 06.40am Uthana Dwadashi, Tulasi Vivaha 7.00pm

Nov 09, Sat Dhathri Homa 10.30am Book Seva Online

Nov 11, Mon Karthika Poornima Satyanarayana Pooja at 6.00pm Book Seva Online

Nov 15 Fri Sankashtahara Chathurthi Ganapathi Homa at 08.00 am
Book Seva Online
Nov 22, Fri Ekadashi Day of Fasting

Nov 23, Sat Dwadashi Parane After 6.33am

Nov 23, Sat Taratamya bhajane 6.30 PM - 7.30 PM
Download the bhajane document
Nov 26, Tue Amavasya Durga Lakshmi Pooja 6.00pm Book Seva Online
Donate to Shri Krishna Vrundavana Temple
(SRCF is a 501(c)(3) non-profit, all donations are tax deductible)
Temple Timing and Schedule
Temple Schedule
Monday to Friday
Morning: 7.00am – 1.00pm
Evening: 5.00pm – 8.00pm
Saturday and Sunday
Morning: 7.00am – 2.00pm
Evening: 4.00pm – 8.00pm
Timing to call
Phone: (408) 416-3624/ (408) 416-3521
8.00am to 1.30pm & 5.00pm to 9.00pm
Pooja Schedule
Daily
7:00 AM – 8:30 AM Maha Pooja
NOON – 12:30 PM Madhyahna Pooja
7:00 PM – 8:00 PM Saayam Pooja
Weekly
Mon 7:00 PM Rudrabhisheka
Wed 7:00 PM Vishnu Sahasranaama
Thur 7:30 PM Raghavendra Sthothra
Sat 7:00 AM Panchamrutha Abhisheka
Monthly
Full Moon Day 5:30 PM Samoohika Shri Sathya Narayana Pooja
Every Sankashtahara Chathurthy Day 8:00 AM Ganapathi Homa
Every Amavasya Day 5:30 PM Shri Durga Pooja